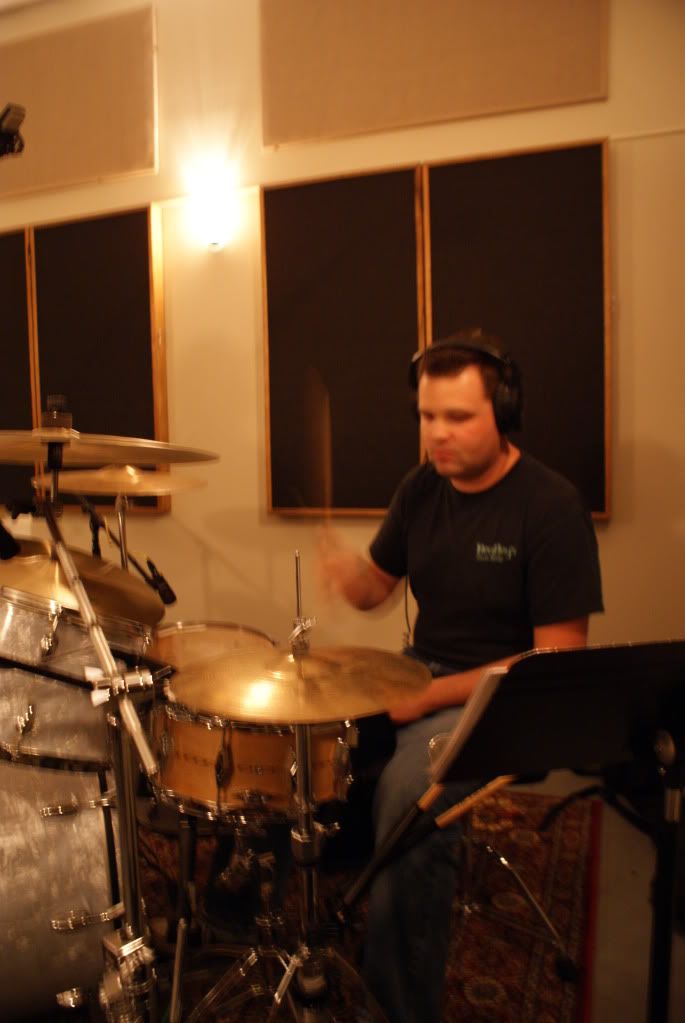 Jason is our drummer. He drives all the way in from Bakersfield to be a member of this group. I am unbelievably flattered that someone would go to that much trouble to play my humble little tunes.
Jason has not sent me much information about himself yet. I do know he does a lot of session work and sits in with bands in need. His drum kit comes all the way from Brazil. I guess it's better than Jason's drum kit coming from Bakersfield and him commuting from Brazil. The time difference would be a bitch. He doesn't wear hats and he doesn't drive motorcycles into the back of his girlfriend's car. That's basically how I tell him apart from Kent and Dong.
Any resemblance to Jason of Jason and the Argonauts is purely coincidental.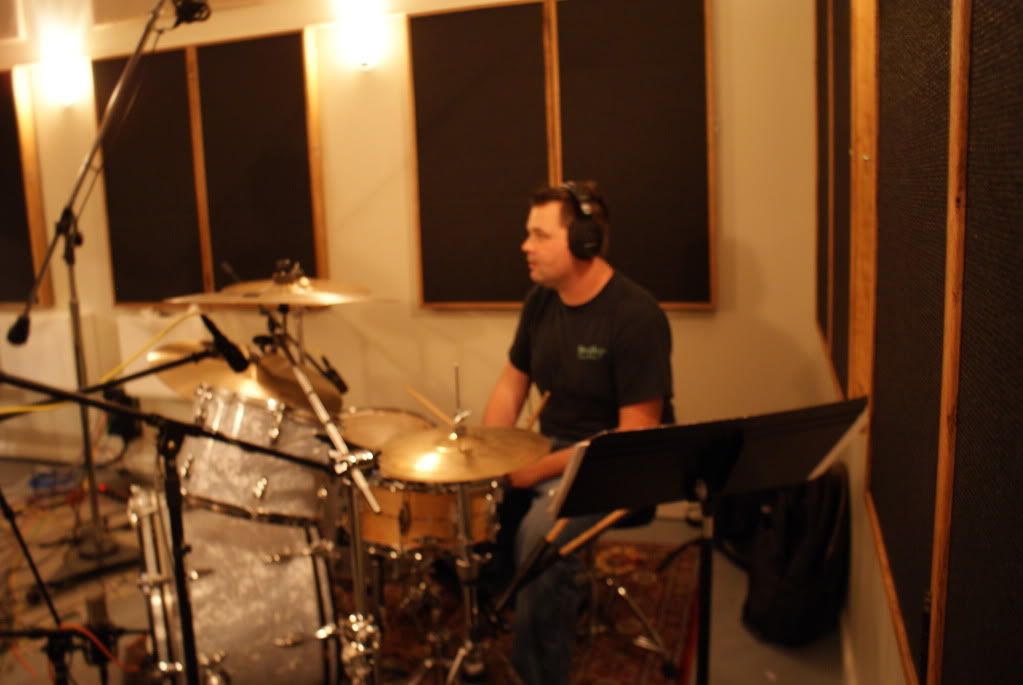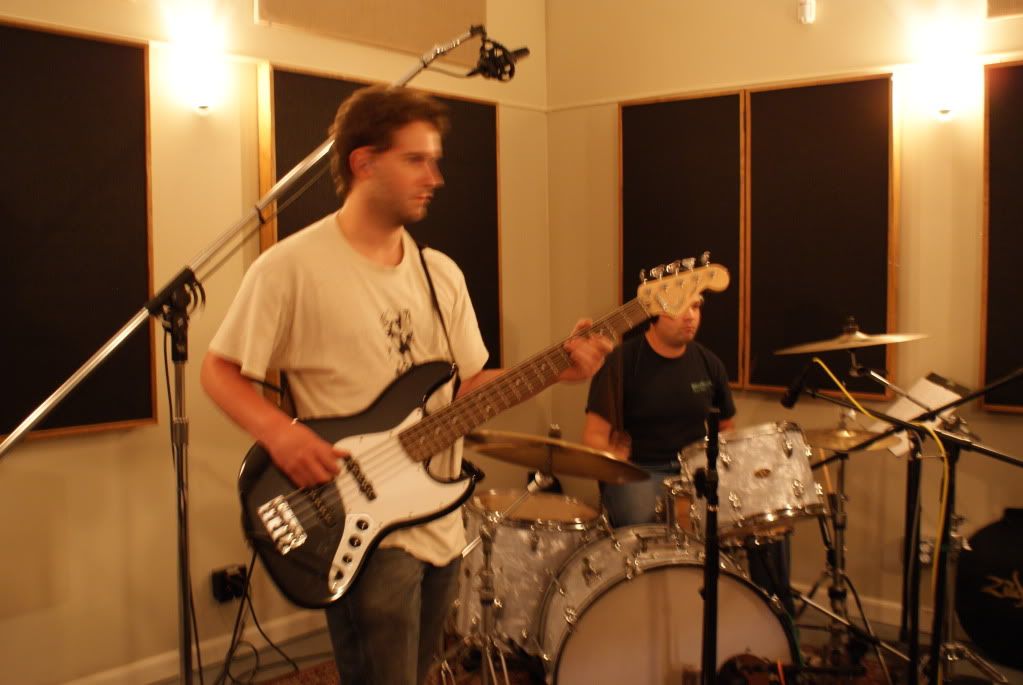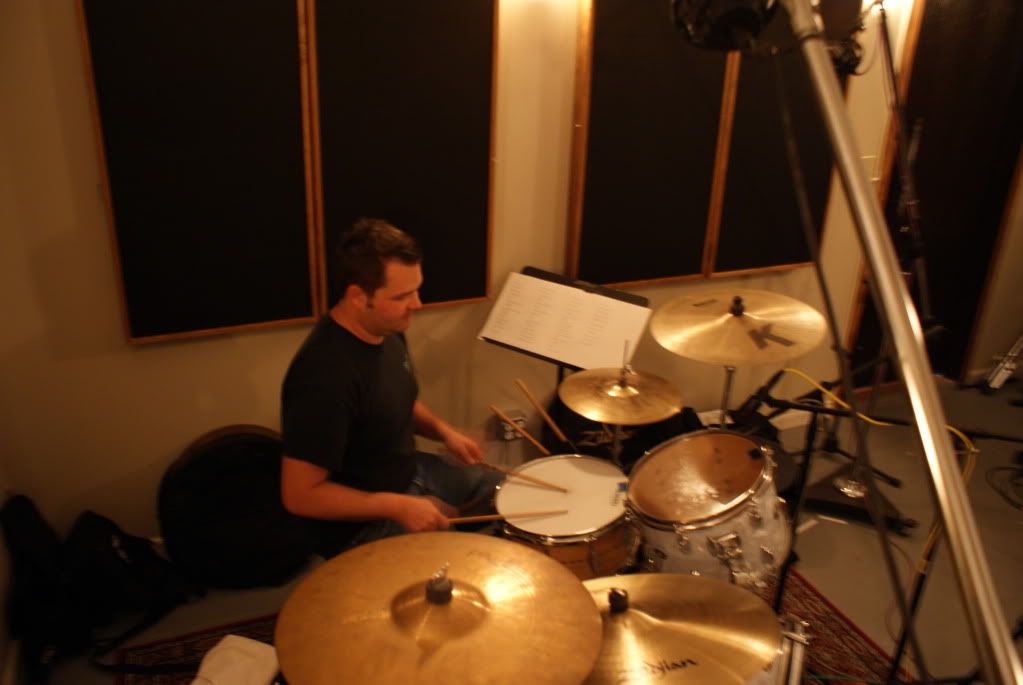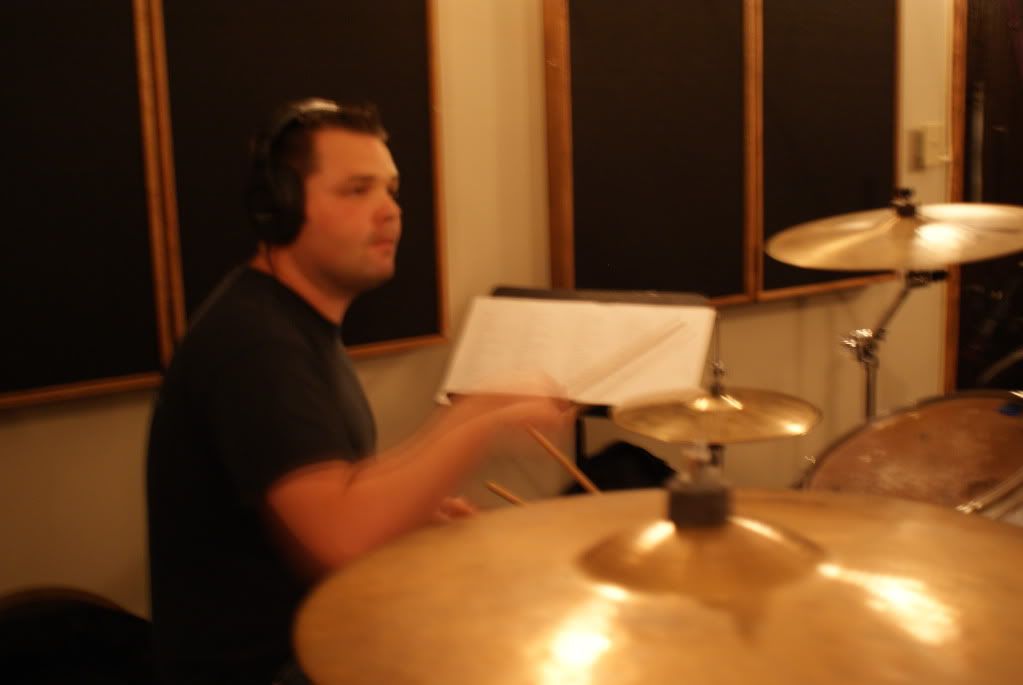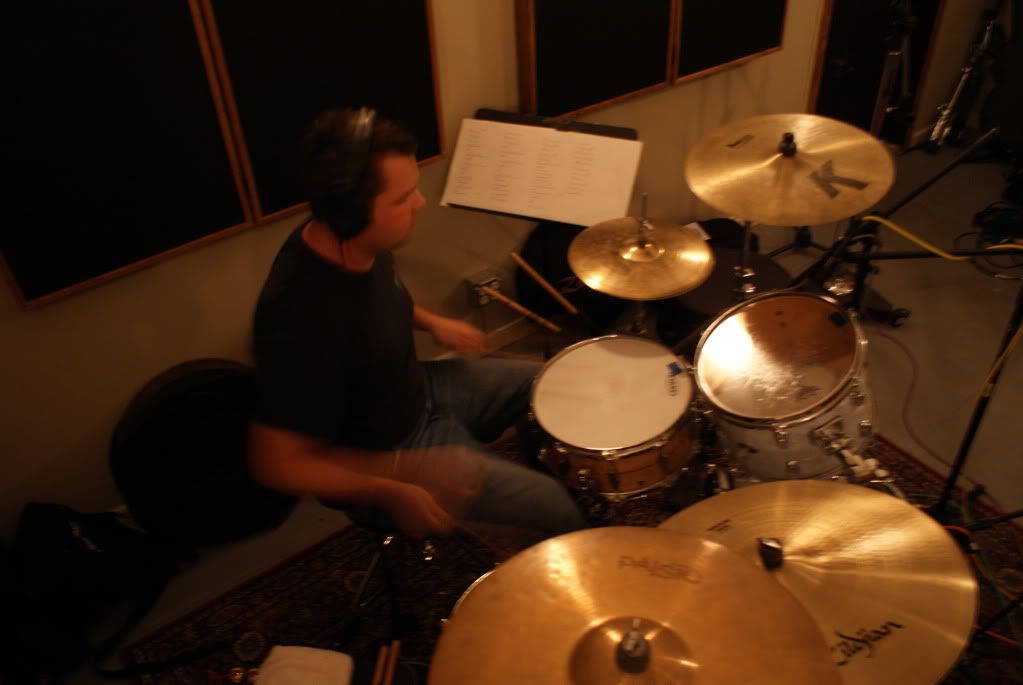 Yon Drummer's Biography
It was a rainy night of April 16, 1983 in Redlands, CA when Mr. and Mrs. Peterson (mainly Mrs. Peterson) welcomed Jason into the world! This is when his musical journey began.
He received his first drum from his father at the age of 6 where he made a lot of noise.
It was his grandfather, the musical patriarch of the family and former clarinet player for The Stan Kenton Orchestra, that first noticed his ability and passion for music. A year later Jason was taking drum lessons and developing his very own sound. He quickly progressed to playing in bands that ranged from Hard Rock, Country, and Blues. He also played in both his junior high and high school marching and concert bands. He was first chair and section leader for each.
In 2003 his full time studies of music began when he enrolled at Musicians Institute.
It was here that he was able to refine and develop the skills and his style of smashing things very hard with sticks, that has helped him land gigs working as a session drummer in Los Angeles and the surrounding areas.
These days Jason can be found playing with an assortment of bands all demanding his tasteful and deep grooving style. You can find him laying down a sweet backbeat in the Pop/Rock setting of ʻDiscount Romance', in Hip/Hop, where the pocket is king with ʻVito Antonio', and swimming it the waters of blues, where Jasons' delicate touch can be heard floating in and around a steady shuffle.
So you see, Jason is a pretty busy fellow. When not recording, teaching, talking with other musicians, quoting movies, and traveling. Jason can be found mixing and engineering his own music, spending time with his family, or visiting friends.