Well, the curse of Discount Romance continues. I was coming out of the gym today and a prick in a Porsche Targa pulled a U-turn and miss smashing into me by inches. A spine-tingling brush with death and insurance companies. Luckily, no trip to the hospital was needed…just one to the liquor store.
The band was almost at full force tonight though, and sounding pretty damn good. (Come home Juan!) Dan is making a dramatic recovery from his Popeye-like forearms and Carissa is in a rental car.
Everyone seemed to be in good spirits (mostly Mike's Hard Lemonade and Bass) tonight and the pizza from Maria's went down a treat. (a sponsorship deal would be more than welcome, if you are out their Maria!)
I had my Father's Day present (a digital camera) clicking away most of the night. The band pretended to be only slightly annoyed. Perhaps on Sunday, I'll try the video function and really get up their noses.
Tonight we got to four songs.
They Have Laid Me Down
– We tried this two ways. At a speed I thought was about right and then at a faster pace. In our unflinching effort to show a band's birth, we are giving you, the listener both versions. (Did the Beatles ever do this? Well, maybe once with Revolution) You will be able to judge for yourself, since I'm putting both of them up. Your votes and money contributions will be taken into account when we decide which one makes it to the album. This is the slow version.
They Have Laid Me Down
– The quicker version. Remember, your dollars could make the difference. If you have a preference, send as much money as you can afford or we would like.
Kent is also responsible for the little fade out bit on the end. I haven't really faded it out here, but it will be on the album.
I Know It's Only Love
– This is the song we didn't get to in our last recording session. It is coming along though and there is some nice 12 string work by Kent on this
Trampoline Song
– Carissa does some nice vocals pieces on this silly song. We had some trouble capturing the feeling of the song. (especially the chorus) I think we made major progress on it.
Sweet Leaf
– This is turning into one of the band's favorite tunes. They really seem to like the rockers. It does move along nicely. I just hope we can capture this energy in the studio.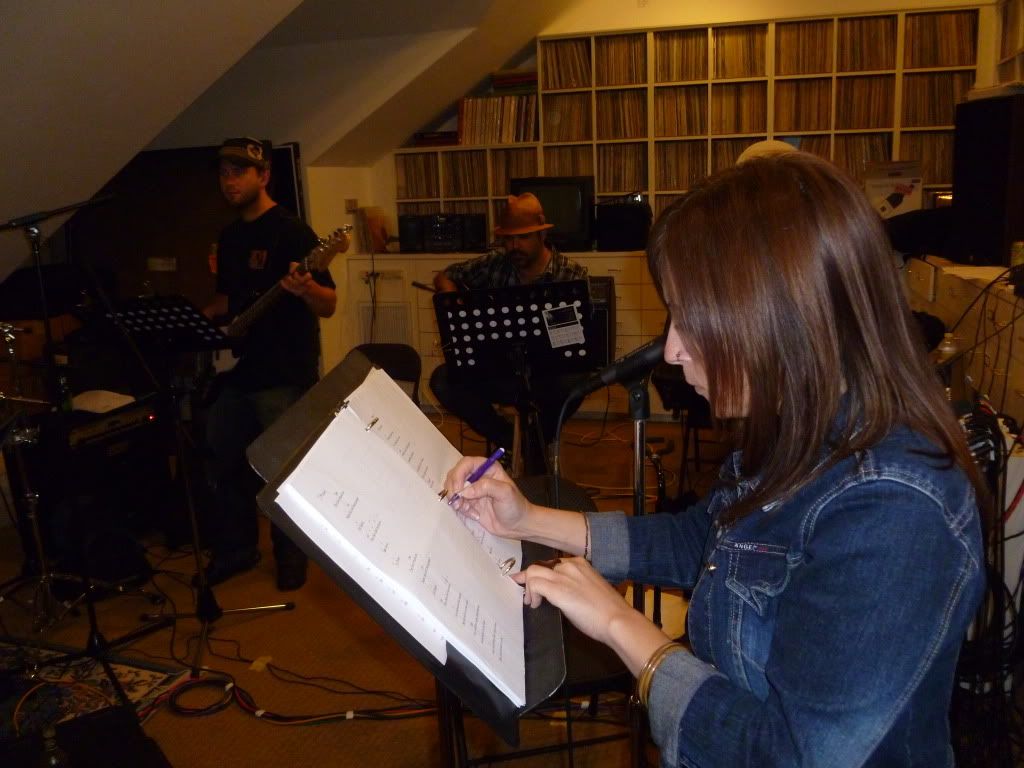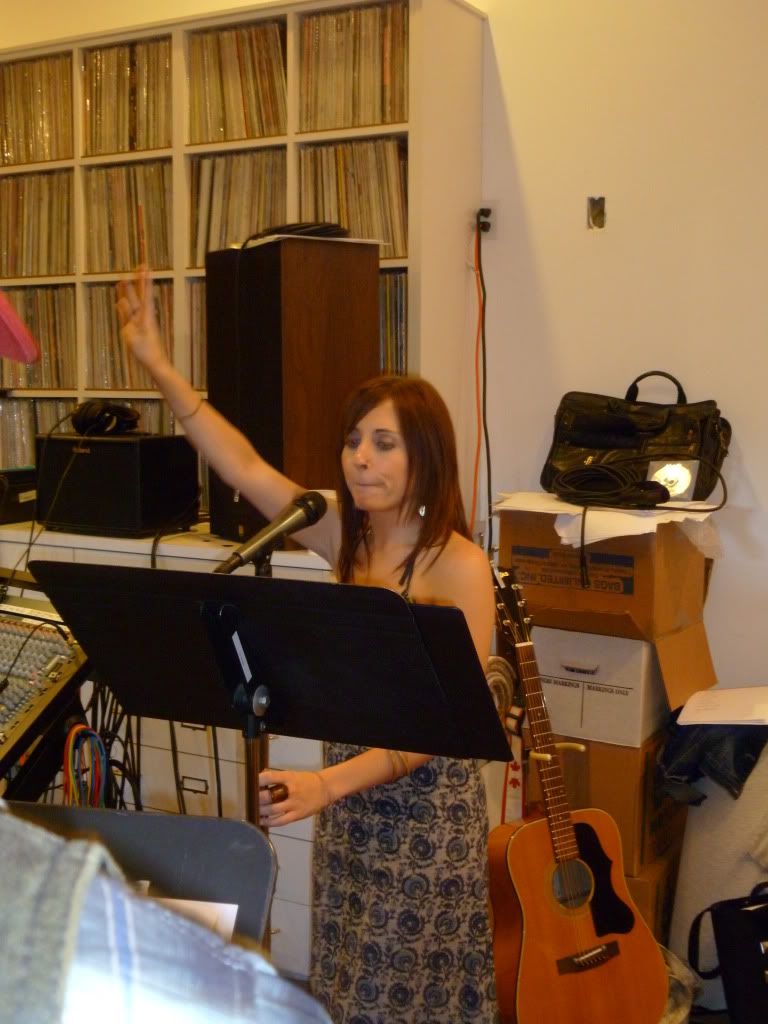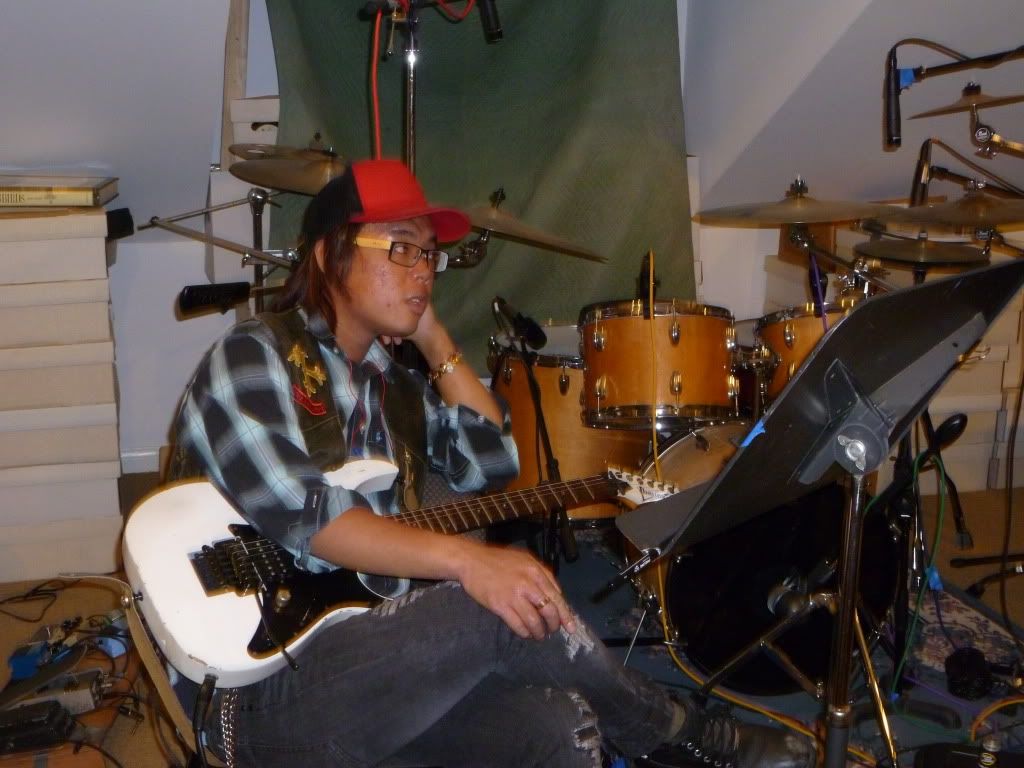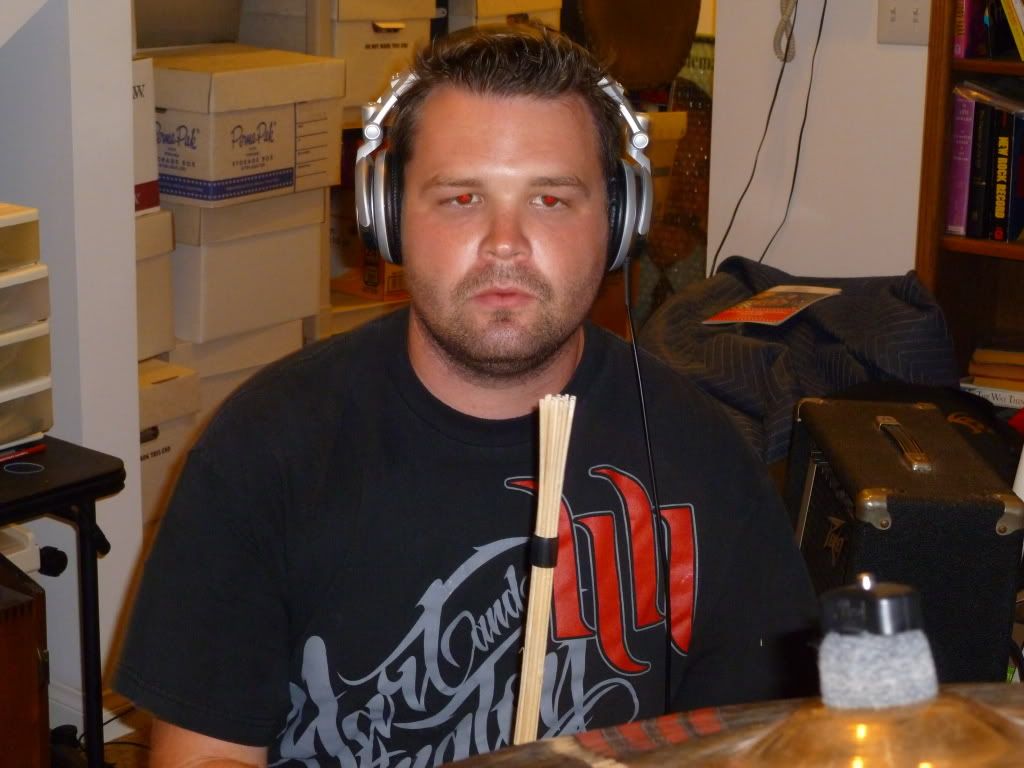 "Man, if this was a big, spicy Slim Jim, I'd eat it right now!"