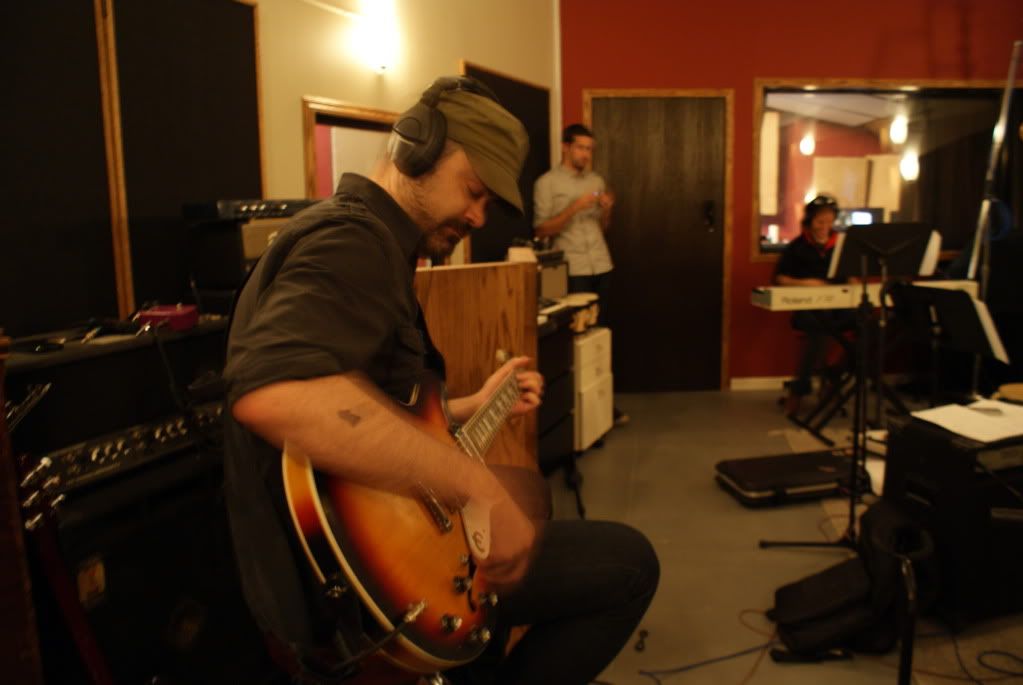 Kent has yet to send me any information about himself. I hear tell his is a graphic artist by day and musician, studio musician and drinker by night. He also likes to wear hats. Links will be forthcoming if links are forthcoming.
I will say that Kent is invaluable in coming up with arrangements for the songs. Apart from his reluctance to venture forth on weekend mornings (and even weekend early afternoons) he has been a rock.
These picture are valuable collector's items. If you collect them all, you'll have the whole collection.